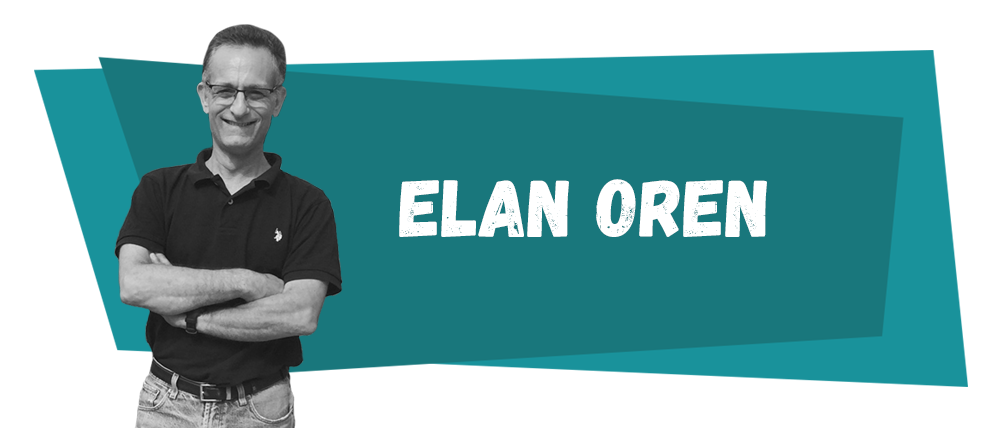 A Story Beyond Technology by Elan Oren
Ladies and gentlemen, let us introduce to you Elan Oren: a successful entrepreneur, founder and CEO of various start-ups with over 30 years of experience. Two of his companies have been acquired by NASDAQ, but before all of that he loves what he does and he is a super-human with a great personality.
1. Where did the magic happen?
From a very early age I wanted to change the world and I thought that I can do it through technology. I was familiar with programming which was very innovative for its time. That's because I came from a house where my dad was a computer-guy and computers were not ''alien'' to me.
2. When did you step into the start-up world?
I had my first start-up company in 1983. Then I had another start-up company in 1985, which was the best academy for me. I continued with а new one, which was relatively successful and then at the end of the 90-es I returned to the start-up world and created a company in the music industry. That was in the days of Napster. When everybody knew about Napster, there was an Israeli company, called iMesh that existed till 4 months ago. iMesh was a P2P media and file sharing network company. I kept on going and created another start-up company, which was acquired in 2007 and then another one, which was acquired in 2016.
3. What is your message to the young people?
I do spend quite a lot of time speaking to young people. Before becoming successful, I did fail several times and I learnt from my failures. I would say to them: "Don't be afraid to fail. It's okay. Just learn from it. Keep on going till you succeed."
4. What do you enjoy most about business?
At the end of the day, what I enjoy the most is execution. Leave the technology to the technological people. Today the market is so more complex, unlike 30 years ago, because everything and everybody is online. In the past, you just needed to knock at someone's door and sell your product. Today you can't sell on your own, you need a team. It all comes down to building the right team and understanding how the market is going to react.
5. Do not…?
… overplan. That's one of the biggest mistakes many people do. And when you bounce to reality, ''bum''- suddenly nothing works for you anymore. You need to know how to envision correctly, you need to know how to inspire your team, get them motivated. Our team gets together outside, we go together eating and everybody continues inspiring everyone.
6. It is true that…?
… once you have the passion, go out and pursue your dreams. Otherwise one day when you're 50 you will talking about the idea you had when you were in your twenties but never did anything about it. Don't be that person. If you need to make it happen, go and make it happen.
The end.
Now it's time for your own story to begin.
Comments